It has been a while since I participated in T5W, but this round caught my interest. I scoured my bookshelves and was very honest with myself about which books I would move to the very bottom of my TBR pile. True to me, I did not follow the actual prompt which was "Books You've Removed From Your TBR". I do not care about books I removed from my TBR pile because I buried them in my mind ages ago.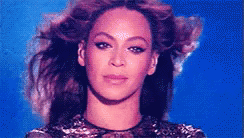 The Valley of Amazement by Amy Tan


I made this book number 5 because I am likely to read it at some tome topple.It isn't that I am uninterested in it, I just look at it and for some reason find it daunting. Perhaps it is the size or my uncertainty of how good it will be, I am unsure but it may travel up on my TBR pile.
The Lovers by Rod Nordland


I bought this book a long time ago on Amazon and I don't know why. I am going to sound like a book buying addict, mostly because I am but that is neither here nor there, but I honestly have no issues with giving away or selling a book that no longer interests me. However, I genuinely want to read this book, I am just worried I will not like it so I don't pick it up.
The Satanic Verses by Salman Rushdie


I took this book from my uncle in New Jersey four years ago because I needed something to read on the plane. I made the mistake of forgetting Khaleid Hosseini's An The Mountains Echoed would be released the same day we were traveling back. At the airport, there was a bookstore and guess what book I found! So, this book stayed in my bag and I read And The Mountains Echoed instead. Do not ask me why I still have not read it because that is all the story I have prepared.
A Tree Grows in Brooklyn by Betty Smith


I bought this book at Barnes & Noble when I told myself I would do my best to read more classics. Everyday, I look at it and it looks at me…as I choose another book to read. I don't know what the book is about (it was $5 don't act like you don't do it!) but I do know it is something I have to be in a specific mood to read, when I find out what mood that is I will let you know!
When Everything Changed by Gail COllins


My mom bought this book and gave it to me to read it. I do not like or prefer nonfiction reads and I can not sell it or give it away because my mom was doing a nice thing. Sue me!
Which books are you either removing from your TBR or pushing to the end of your TBR and why?
Ciao Book Monsters!