Hi! Hi! Hiya! Heavyweights anyone? Just me? That's fine. I am here to bring you another Top 5 Wednesday post. I know! I know! Hold your excitement til the end please.This week, I will be discussing books 5 books that weren't meant to be scary but they scared me. I don't know who would trust me with a list like this but I thank Samantha from Thoughts of Tomes for allowing me to have this moment.

The Blackbirds by Eric Jerome Dickey


Isatta, what happened to not recycling the same old books? Listen, this book was bad, like scary bad. Was it a horror book? Absolutely not, bu this book was a massacre. Trust me.
Eliza and Her Monsters by Francesca Zappia


Based on what I have read in this book, I don't know or understand how people with severe Schizophrenia make it through the day because holy hell I damn near had a heart attack reading this.
Perfect Peace by Daniel Black


Imagine birthing a healthy baby boy and then passing him off as a girl JUST so you can have a daughter… If you can imagine it then you are the reason why I am afraid.
Level Up by Gene Luen Yang


So… don't judge me but I know this is a graphic novel but it scared the mess out of me! I can't tell you much for fear of giving spoilers but there are these good turned evil "faeries" involved.
Lost Boys by Orson Scott Cars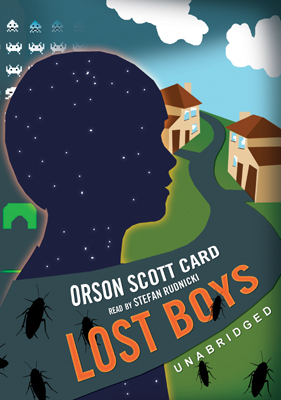 I remember picking this book up and thinking to myself "Is this the vampire book?" It wasn't. Orson Scott Card does a fantastic job of making any situation scary af though! This book was set in the 70s and it is a science fiction based around the Atari game system… Swear that's not the scary part. Read the book!
Have you ever read a book that wasn't meant to be scary, but it scared you? Which book was it and why did it scare you?
Ciao Book THOTS!