There are few things I love more than a well written villain. If I am honestly speaking, I think a villain is often created by perspective. I love a character that says whatever, whenever but gets things done. Below are a list of characters who made me enjoy the books I was reading even more!

AIDAN in Illuminae


AIDAN is not a villain, according to AIDAN. AIDAN is simply AIDAN and that is its only explanation for all the commotion it causes. I remember reading Illuminae when I was first introduced to AIDAN and I cackled. Some of the situation created by AIDAN were diabolical I could not help but laugh.
Alex Craft in The Female of the Species


There is seldom anyone moe overlooked than a teenage girl. Alex was overlooked many times and she used that to her advantage. She is still one of my favorite villains.
Pigs in Animal Farm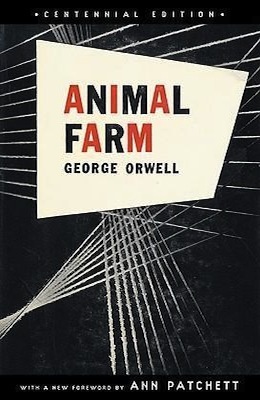 Honestly, I can not give you a reason, that is appropriate,why these pigs entertained me so much.I just found the way they created rules, enforced the rules, then changed the rules to be fascinating.
Emma Jean Peace in Perfect Peace


This is not a spoiler, but the woman gave birth to a boy and passed him off as a girl for YEEAARRSS and handled it like it was just another beautiful day in the neighborhood. She is honestly amazing,
Meduse in Binti


I have an odd fascination with Aiens. Honestly, I am not sure if my fascination is the Aliens themselves or the Alien mindset which differs vastly from the mind set of whichever creatures inhabiting the land. This is what drew me to the Meduse.
Who or what is your favorite villain and why?
Ciao Book Monsters!