When I think about or even open my Goodreads account, the first thing to pop in my head is "We're going down, down in an earlier round and Sugar we're going down swinging."
(If you didn't sing it, I am judging you so go back and sing the song!) Why would fall Out Boy's debut single pop into my head when I open Goodreads? Because I have legit been struggling with keeping up with what the heck I am reading!

For those of you who are unfamiliar with Goodreads, let me enlighten you; Goodreads is essentially Facebook for book lovers. It is a social network that allows you to keep track of, discuss, and discover books. A lot of people, like yours truly, use the site to track how many books they read just to see how often they are reading. The rude child in my head (Yeah, I have one of those. Don't you?)
just said to me "Why do you need something to tell you if you are reading often? Can't you tell by the fact that you pick up a book as soon as you put one down?" Well..because the platform is there and I sometimes forget what I read or overestimate how much I have read. There are some times when I swore I have read like 10 books and I read…2.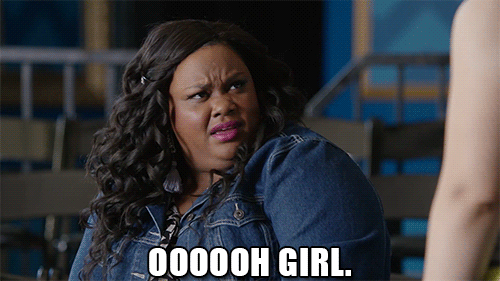 Not the point!
I have fallen so far behind in Goodreads it isn't even funny, so as I was at work and thinking for the twentieth time (accurate number) that I really need to update mt Goodreads, I wondered how many other people are failing at Goodreads. Also, is anyone else so worried about it that they get anxiety when even opening the page?
Here's the thing, reading is what most of us do for fun. We love books and have a terribly hard time saying things like "I don't want to read a book."
and everything else is just an extension of our love for those books. Apps and websites that help us get and stay organized are fantastic because we can feel proud of ourselves for keeping up with them, but they aren't a necessity. If you update regularly, great! If not, great! The important thing is that you read books that matter to you (even if you read hideous books like Twilight, The Blackbirds, or Kindred) and books that make you feel things. The best way to successfully use apps/websites like Goodreads is to have fun using them! I know it's fun getting likes and friend requests, or simply seeing that you have completed your Goodreads challenge for the year, but it shouldn't make you feel like a failure for not updating the last 7…no 9…who knows how many books, you have read. Enjoy the app for it's features but its supplementary to your reading and enjoyment, so don't sweat it.
Question of the Day: How do you keep track of your reading and how do you handle falling behind on track keeping?
Ciao Book Monsters!