Basic Overview:
Title: Fat Girl on a Plane
Author: Kelly DeVos
Book Format: E-Book
My Numeric Judgment:

♦SPOILER ALERT♦
There are also skinny people on this plane.
Summary:
FAT.

High school senior Cookie Vonn's post-graduation dreams include getting out of Phoenix, attending Parsons and becoming the next great fashion designer. But in the world of fashion, being fat is a cardinal sin. It doesn't help that she's constantly compared to her supermodel mother—and named after a dessert.

Thanks to her job at a fashion blog, Cookie scores a trip to New York to pitch her portfolio and appeal for a scholarship, but her plans are put on standby when she's declared too fat to fly. Forced to turn to her BFF for cash, Cookie buys a second seat on the plane. She arrives in the city to find that she's been replaced by the boss's daughter, a girl who's everything she's not—ultrathin and superrich. Bowing to society's pressure, she vows to lose weight, get out of the friend zone with her crush, and put her life on track.

SKINNY.

Cookie expected sunshine and rainbows, but nothing about her new life is turning out like she planned. When the fashion designer of the moment offers her what she's always wanted—an opportunity to live and study in New York—she finds herself in a world full of people more interested in putting women down than dressing them up. Her designs make waves, but her real dream of creating great clothes for people of all sizes seems to grow more distant by the day.

Will she realize that she's always had the power to make her own dreams come true?
Judgments:
When I finally finished reading this book, I was grinning from ear to ear. I mean full Cheshire action. This book is basically what happens when someone is not trying to be relatable, it just naturally happens.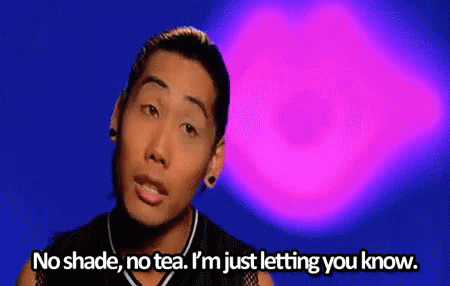 As someone who is fat in real life, as well as someone who travels less frequently due to fat phobia, this book spoke to me from her Fat phase to her Skinny phase. Kelly DeVos has a clear and strong voice through this entire story. I loved the character building through this book. I loved how well thought out the characters were and how well they balanced the main character. I loved the fact that this book did not just show that one type of fat girl. You know, the one who hates her life and hates being fat and just think the world sucks and it is all because she is fat.


What I loved even more than the character building is the research DeVos did while creating this story. I am not the most fashion forward individual but I am definitely a major closet fashion addict. I love project runway and watching fashion shows, so the detailed descriptions of fashion items and garments was extremely appreciated. I do worry that potion may be overlooked by those less into fashion but I also feel those bits of information were necessary for the story since they are coming from the perspective of a person who lives for and loves fashion. Thanks to the different fashion terminology and icons mentioned, anytime Cookie found herself in a difficult situation I just found my inner Tim Gunn coming out of me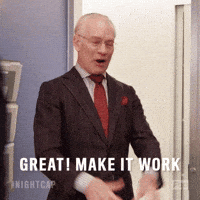 I genuinely had a fun time reading this book! The only complaint I had about the book was when I first started it, the time frame was a bit confusing because of how each chapter is broken up. Thankfully, as the book continues, I because adjusted and it was easier to follow. This book was given to me by netgalley in exchange for an honest opinion.
What is another great fictional book that highlights body positivity?
Ciao Book Monsters!