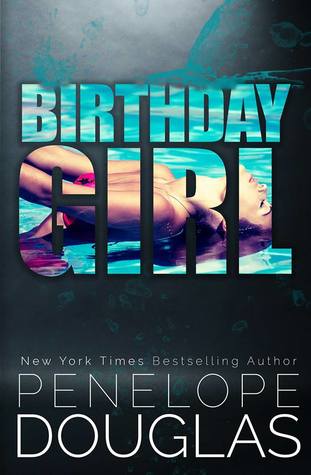 Basic Overview:
Title: Birthday Girl
Author: Penelope Douglas
Book Format: E-Book
My Numeric Judgment:

♦SPOILER ALERT♦
This story spans past her Birthday.
Summary:
JORDAN

He took me in when I had nowhere else to go.

He doesn't use me, hurt me, or forget about me. He doesn't treat me like I'm nothing, take me for granted, or make me feel unsafe.

He remembers me, laughs with me, and looks at me. He listens to me, protects me, and sees me. I can feel his eyes on me over the breakfast table, and my heart pumps so hard when I hear him pull in the driveway after work.

I have to stop this. It can't happen.

My sister once told me there are no good men, and if you find one, he's probably unavailable.

Only Pike Lawson isn't the unavailable one.

I am.

PIKE

I took her in, because I thought I was helping.

She'd cook a few meals and clean up a little. It was an easy arrangement.

As the days go by, though, it's becoming anything but easy. I have to stop my mind from drifting to her and stop holding my breath every time I bump into her in the house. I can't touch her, and I shouldn't want to.

The more I find my path crossing hers, though, the more she's becoming a part of me.

But we're not free to give into this. She's nineteen, and I'm thirty-eight.

And her boyfriend's father.

Unfortunately, they both just moved into my house.

*BIRTHDAY GIRL is a stand-alone, contemporary romance suitable for ages 18+.
Judgments:
I have been a fan of Penelope Douglas since she introduced me to the world of New Adult in her novel Punk 57. Since then, I have devoured most of not all her books and while I didn't dawn over all of them, there is no denying her serious talent for writing complicated plots and multi dimensional characters.After reading THIS book though, I thought to myself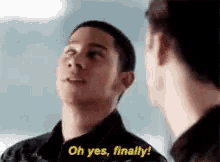 This book completely breaks the mold of all her to that books . This is the most romantic romance (if you read her novels you get my point) she has ever written. I was excited to pick up this novel because I am absolute garbage for a good taboo story. I was fully expecting for the main character to kind of cop out and do this whole bit about nothing being her fault, no shade Penelope but I didn't see any other way out of the situation, but the levels of maturity in this book were amazing. Honestly I am almost ready to forgive her for writing a character like Michael Crist.
This book is a great slow-ish burn. I was kind of mad at one point in the book because I thought the time was going at one pace and then I was corrected. mini rant: I hate when, in my head, I have everything planned out in one certain way then the author is like "Surprise! You're wrong!"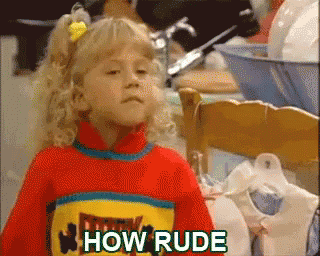 I loved the slow build up. I appreciated the time taken to build each individual character. The women in this book, well the ones that mattered, took care of and respected each other and I admired that and more about this novel. This read and purchase was so worth it!
Have you read Birthday Girl? How did you feel about the book?
Ciao Book Monsters!