Books Read w/o A Synopsis:
Greetings and Salutations! I told myself I can go a week without doing a T5W post and that was my plan. So there I was, cozy in bed feeling like I should be writing my Top 5 post…and now here I am!why was I not going to do it? I don't know, I just like giving myself weird challenges and feeling like a bad ass when I do them. This week's post is about books that contain a synopsis that are spoilers, don't accurately explain what the book is about, or books that I picked up and ignored the synopsis all together.
Forbidden by Tabitha Suzuma


I still have no words for this book. I am still in my feelings about it. I didn't read the synopsis first though and I am happy I didn't because I enjoyed it more that way.
When Dimple Met Rishi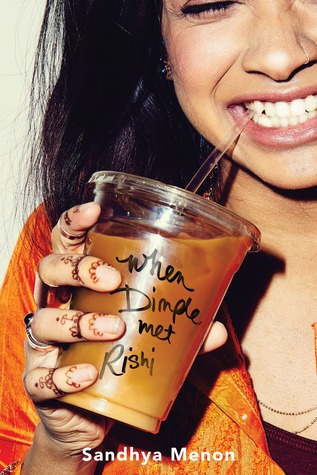 I have said this about this book before, but as much as I love this book, the synopsis has yo believing you will be reading about a greater amount of coding than you actually do…which was kind of disappointing but the book was still good.
Flame in the Mist


This is not going to sound nice, but understand that I mean it EXACTLY how I say it…This synopsis makes this book sound good.I'll end it at that.
The Blackbirds


My disrespect continues. I read the synopsis of this book and was so excited. Then I read the book and realized the synopsis should have included something about the hundreds of pages worth on unnecessary information
Obsidian by Jennifer J. Armentrout


I picked this book up because I have read her New Adult contemporary romances and I enjoyed them, so I gave this one a shot. I did not read the synopsis because I was already annoyed by the cover, so I was just going to give it the good ole hundred page try. I really enjoyed the book though. I still have no idea what the synopsis is.
Have you ever picked up a book without reading the synopsis? How did that turn out for you? Have you ever read a book and realized the synopsis lied to you?
Ciao Book THOTS!